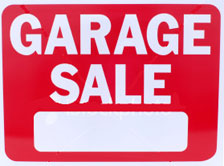 eBay.co.uk, the internet auction site, enables you to buy and sell items online whilst
helping fund our school.
Sell for charity:
Supporting DWLS when selling on eBay.co.uk is easy. Not only can you make a difference to our children by donating between 10% and 100% of your item's final selling price, but you also benefit from your listing receiving special promotion within eBay.
Often this can mean more bids and even more selling success!
After your item sells, we will find your donation paid directly into our bank account, along with Gift Aid (if you've ticked the box) and an eBay fee donation.
Buy for charity:
Imagine a world where you can shop with the guarantee that your hard-earned money will be donated directly to Druk White Lotus School.
When you visit our eBay.co.uk shop you know that every seller who chooses to take part donates some, or all, of their final selling price to a charity of their choice. Thanks to eBay's partnership with MissionFish, you can rest assured that the money is going where it should – direct to the school where it'll used to continue development of the project.
How to Help:
Donations can be made online or by posting cheques. You can find out more on our How To Donate page.