Browse the latest from the different feeds below, or use the menu on the left to go to the different blogs.
06 September 2013
Posted in Garden blog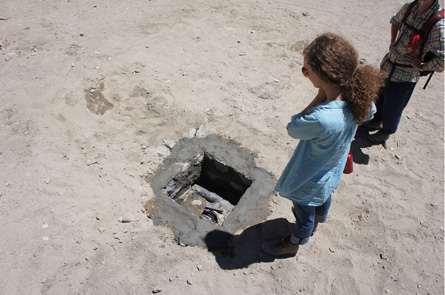 Arlene Decker (landscape volunteer) inspecting an irrigation system manhole
Construction this week has simply involved 'mending' with a small amount of construction in the form of building the manholes for the valves for the irrigation system. I was very pleased about the manholes given the exposed nature of the valves to children and to the sand/soil gradually falling into the trenches and covering the mechanism.
We have not lost anymore plants this week. The trees and plants that have 'taken' continue to develop and flourish in the harsh climate and the housemothers are watering which is helping hugely. We are looking for local plants to cultivate on site.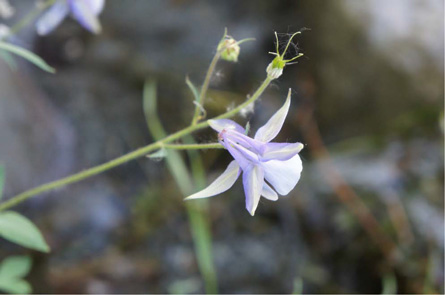 Wild Aquilegia photographed at Chilling