Browse the latest from the different feeds below, or use the menu on the left to go to the different blogs.
06 September 2013
Posted in Garden blog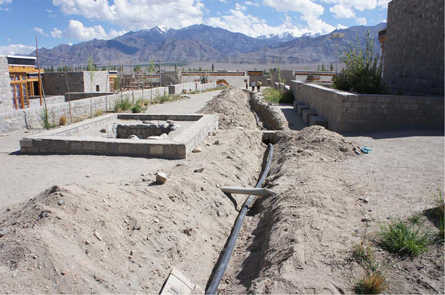 Mainline laid along the Spine
This week has been totally irrigation focussed. For the most part things have gone incredibly smoothly. At times it has felt that the whole site has been involved in the installation of the irrigation system. Constant negotiation has been required in order to get the right masons and labourers in the right places at the right time. Tsetan and Dorje have managed to stay on top of basic tasks and watering in the plant nursery, while carrying out many different irrigation duties.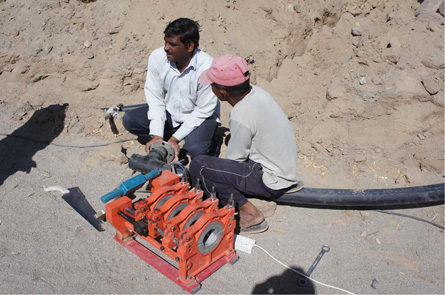 Sub-main connection