27 October 2010
Posted in Emergency news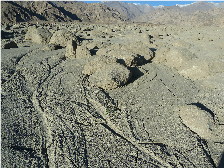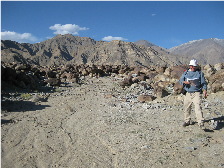 Mudslide specialist Richard Hughes visited Shey in September 2010 to investigate the characteristics of the August mudslide, and started to prepare design concepts for protective measures, working with nature. 
 
The school sits on the edge of an 'outwash fan' that has evolved over thousands of years and it is likely that water, rock and mud flows will happen again at some time in the future.  The Arup Design Team has worked on the design of protective measures that will be implemented in 2011.  Funding has been secured for these works.