A key theme is to achieve sustainable standards of Health and Wellbeing for the students for the long-term. Construction projects include:
• two more Eco Shower Buildings (two have been built). The Eco Showers are sustainably designed, heated by the sun (water and air) and seismically resilient. Eco shower design detail.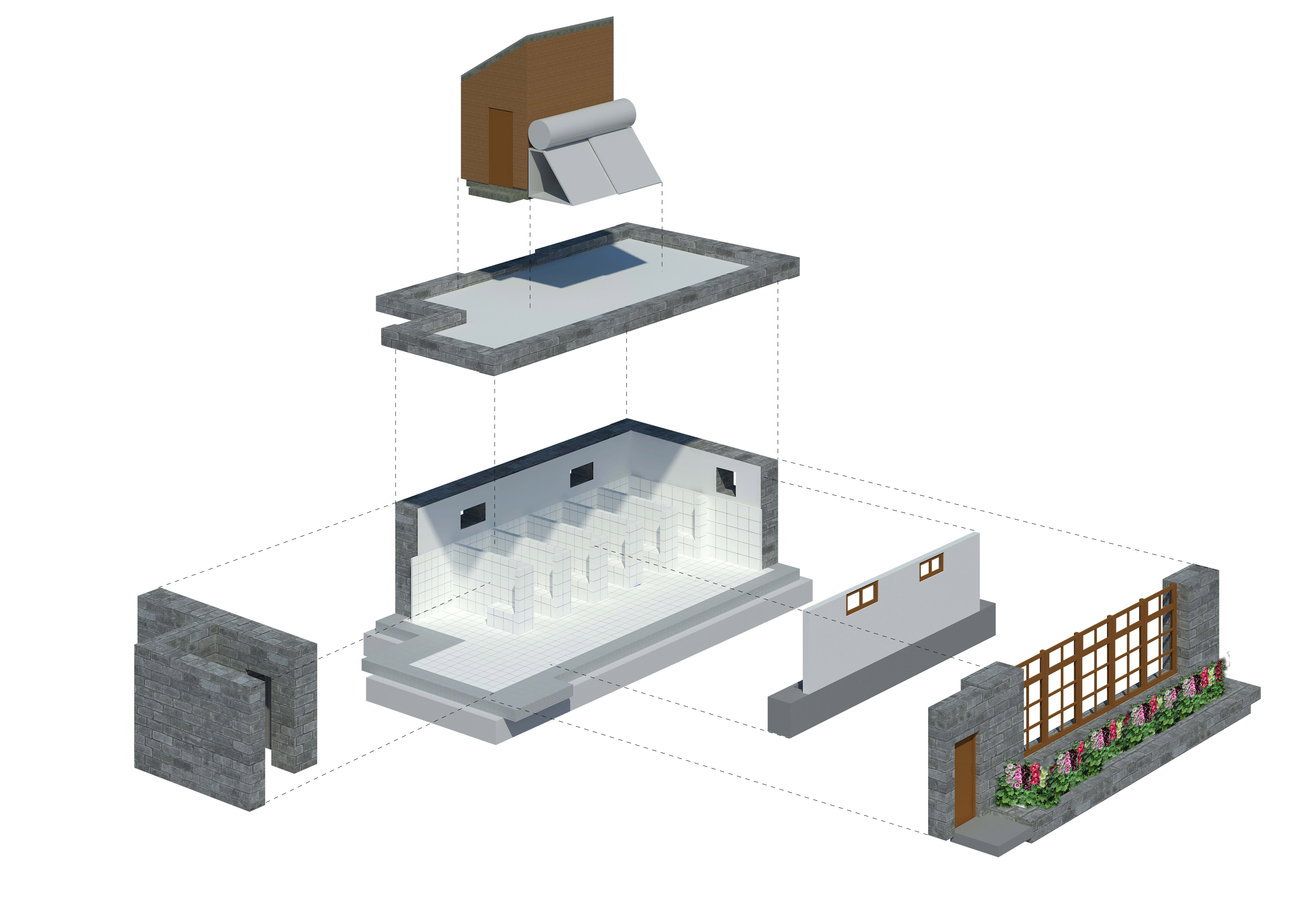 • additional residential dormitory capacity
• health centre
• secondary school dry latrines
Please join us in improving the health and wellbeing facilities.