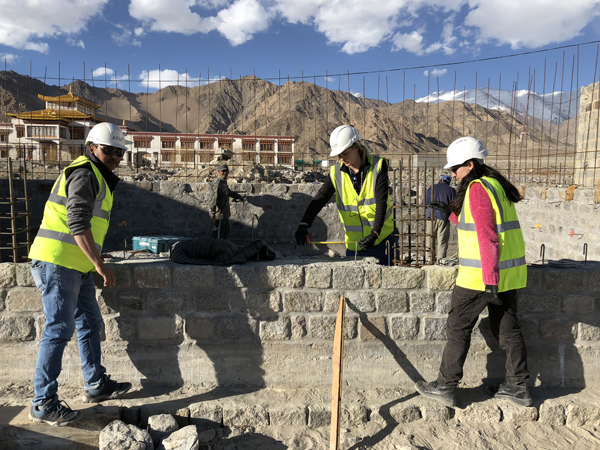 We need funds to:
1. Complete the high-priority seismic upgrade and mudslide repair of the students' residences.
2. Start the construction of the Senior Secondary School, a complex of classrooms and facilities for 16- 18-year-old students.
3. Continue the development of the Dragon Garden landscape project on the campus.
Our teams are in place, and we have a proven track record in terms of project management and delivery.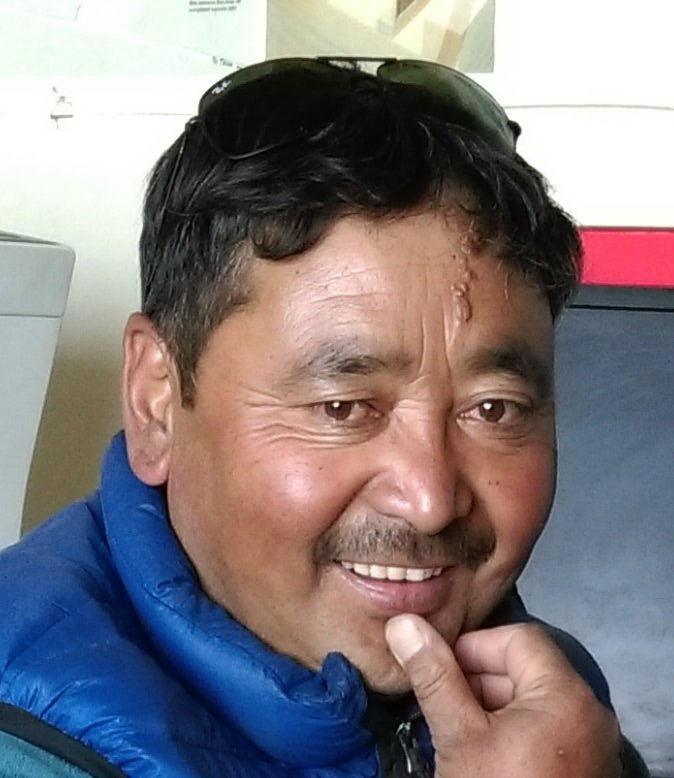 Our construction manager, Mr Sonam Angdus, is ready. We kindly invite you to consider contributing to the many investment opportunities outlined below and join us in supporting this landmark project.
Seismic Upgrade and Mudslide Repair Programme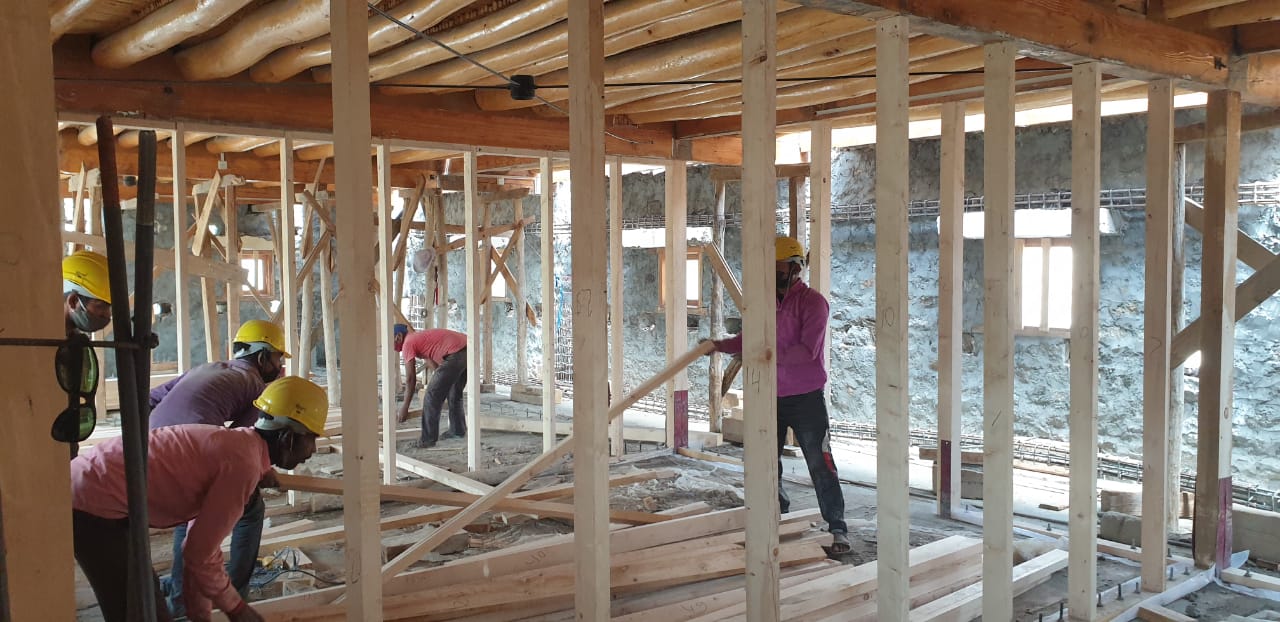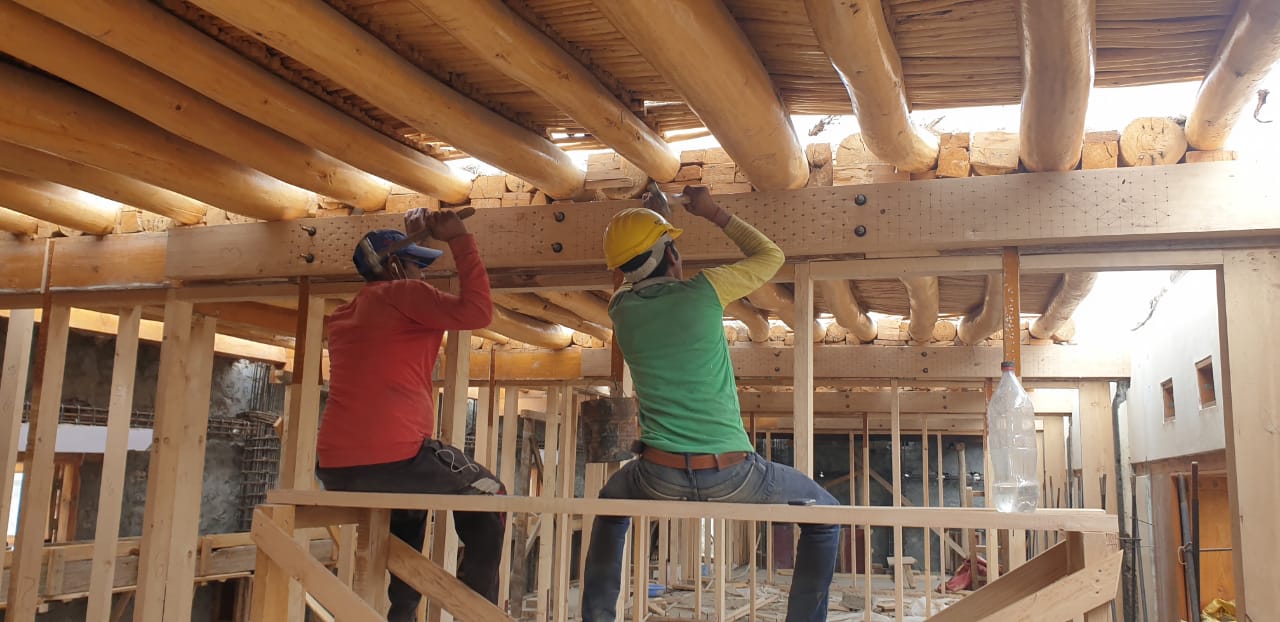 Ladakh lies in a high-risk seismic area and it is essential that we protect the children here at school.
Guided by Arup's seismic engineers the existing buildings are being upgraded to increase resilience in the event of an earthquake.
We have completed half the upgrade work on the residences, with the last four of the eight residences to do.
The seismic upgrade and mudslide repair programme is designed with life safety and resilience for the next 50 years as key factors.
On completion, the school will be a resistant post-disaster community aid hub in the event of an earthquake, serving Shey and the surrounding area.
The seismic upgrade and mudslide repair programme requirements range from:
| | | | |
| --- | --- | --- | --- |
| | Indian Rupees INR | US Dollar USD | UK Pound Sterling GBP |
| Pays for a carpenter for one day | 686 | 9.8 | 7 |
| Pays for a stonemason for one month | 19,600 | 280 | 200 |
| Seismic upgrade of one dormitory | 13,72,000 | 19,600 | 14,000 |
New classroom complex for 16- 18-year-olds
The next set of classrooms to be constructed are for the 16-18 age group, i.e. Class 11 & 12.
Those students who wish to go onto further or higher education and progress to university need to complete a two-year course of study, with a focus on specialist subject areas.
We are now raising funds for this new build which will complete the school's provision for a further 80 - 160 students up to the age of 18. Please consider donating to this latest section of the school.
Design and construction of this new complex will include four new classrooms and associated facilities such as a staff room, student council meeting room, a study area (the existing library has no spare capacity and a new library is a separate capital investment project), offices and dry latrines.
The starting point will be the first pair of classrooms.
Example images below are of existing classrooms when they were being built, and then ready for use.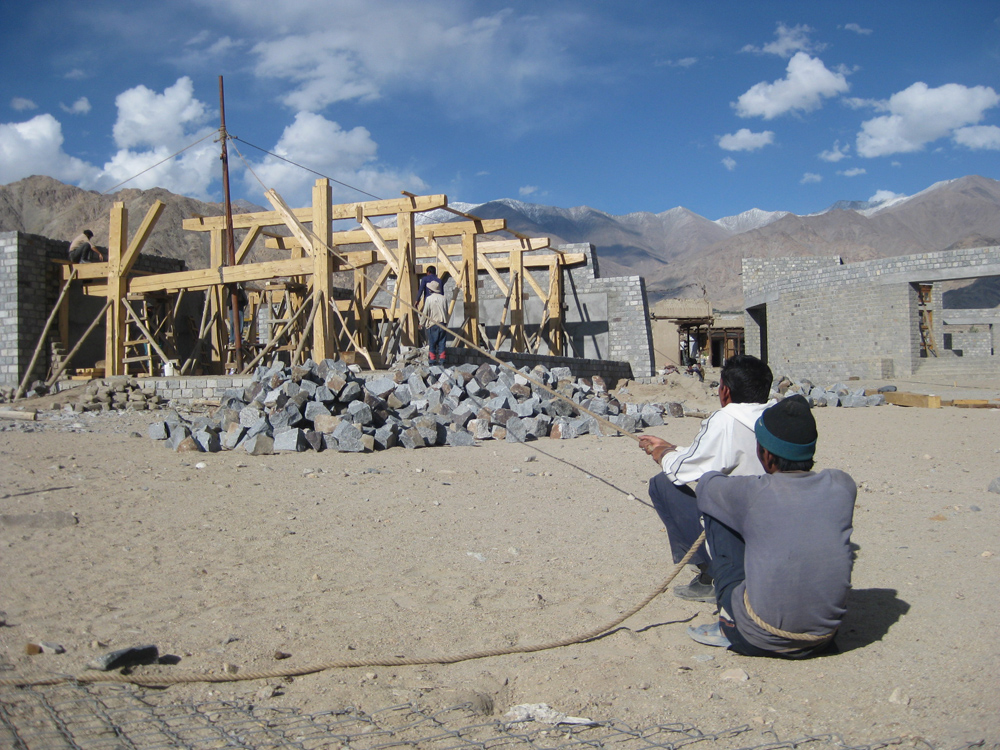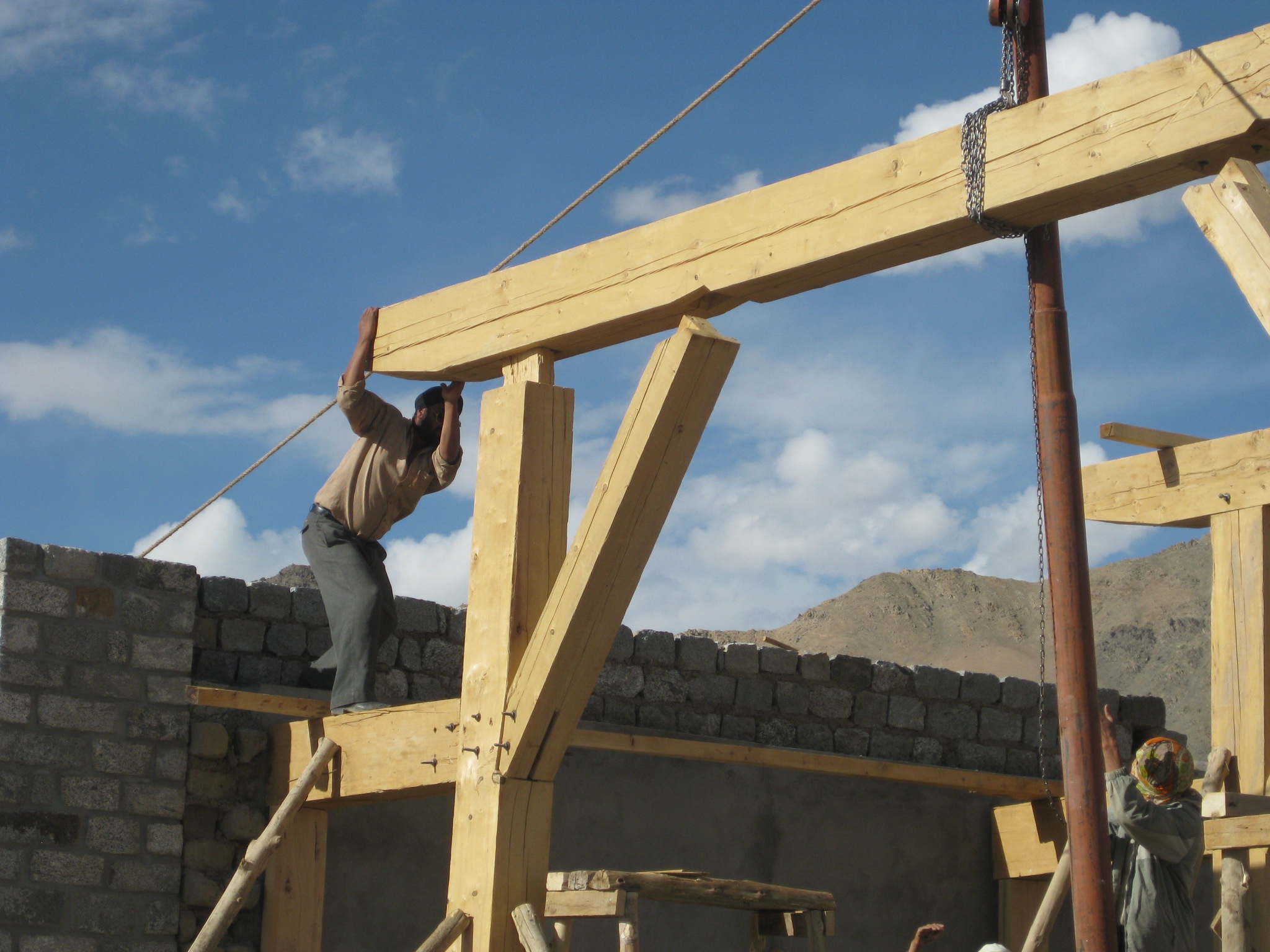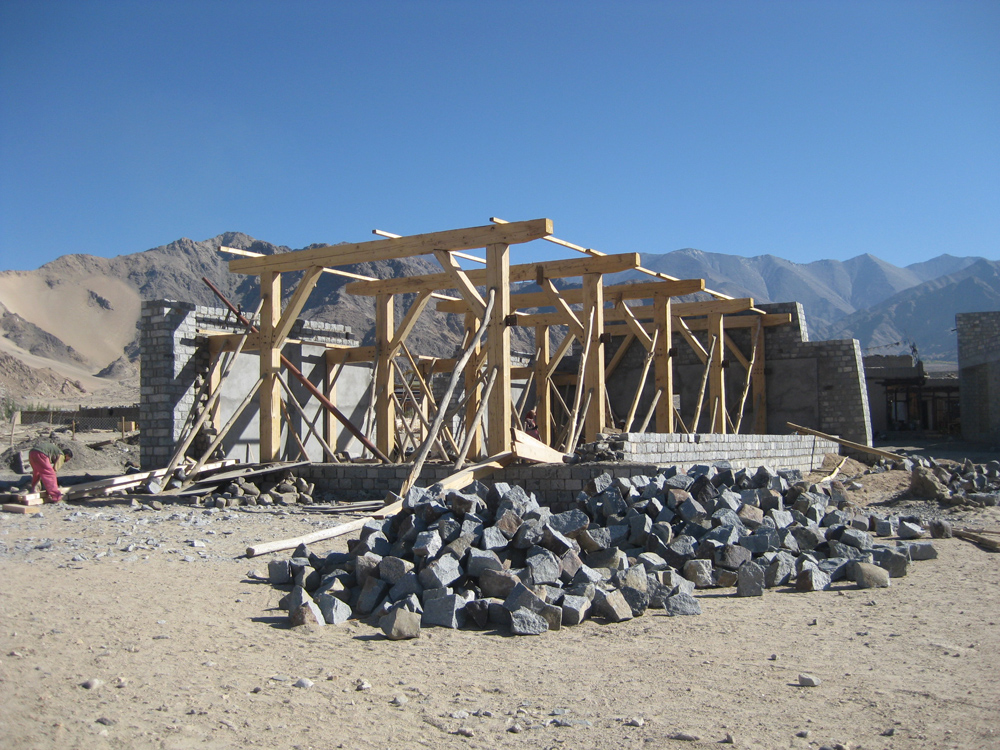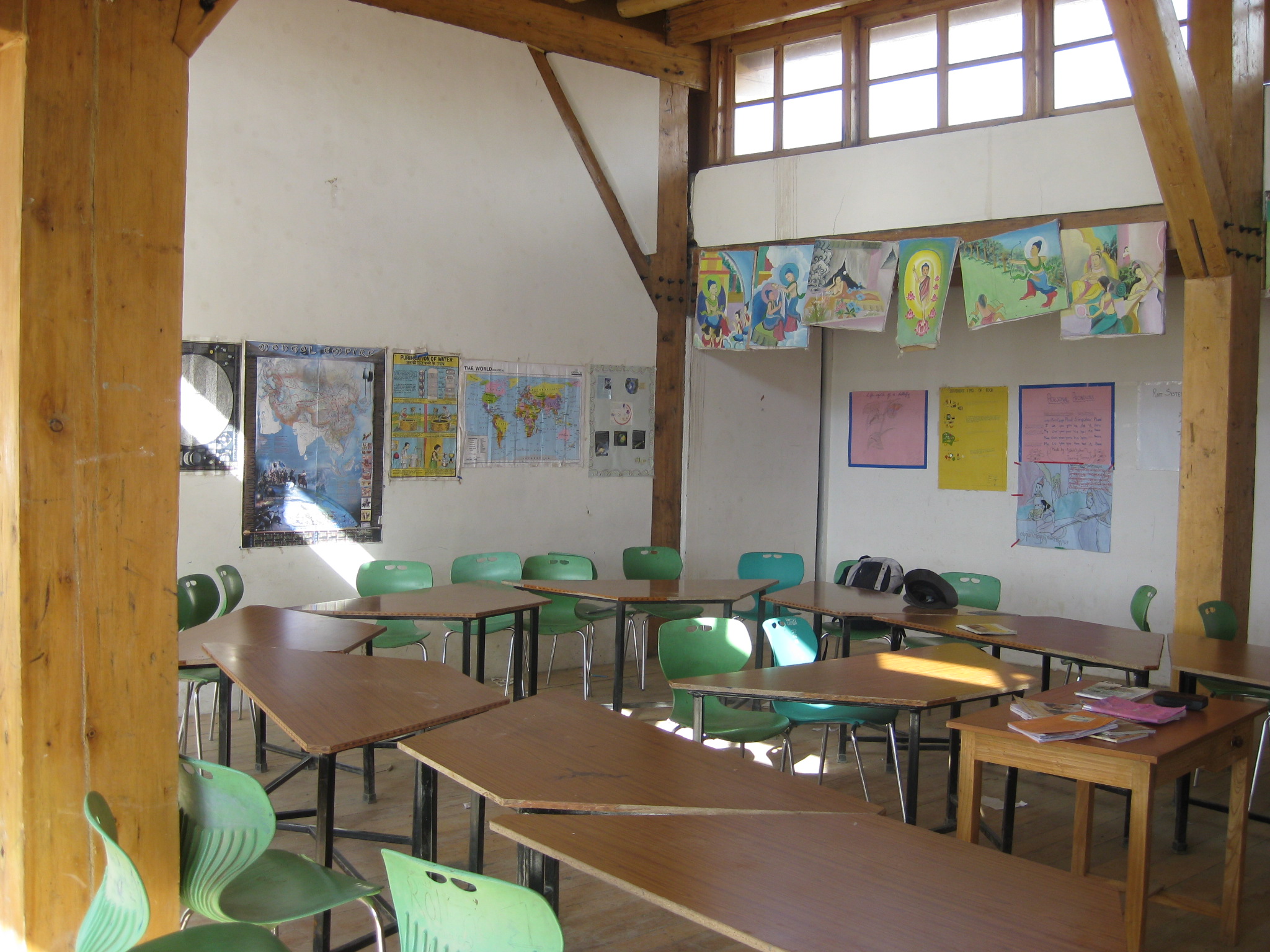 Landscape and Gardens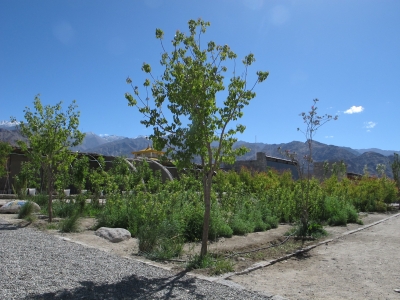 The 'Dragon Garden' Landscape and Gardens programme has a wide range of basic and ambitious projects including:
The high-altitude desert location creates a very dry and dusty 11.5 hectare campus and many of the school's open spaces still bear the scars of the colossal mudslide that hit the campus in August 2010. We resolved to transform this scene of devastation into a lush and stimulating learning environment for students and staff.
Drip Irrigation phase 3
Network of slate-paving pathways
Fruit orchard
Garden team
Adventure playground
Shade Court
Residential courtyard gardens
Dragon shelterbelt
Sports facilities
Themed gardens
Multi-Use Games Area (MUGA)
Dragon entrance and gates
Indus Valley look-out platform
Visitor centre garden and terrace
Lotus pond
and possibly a school farm
The Dragon Garden funding needs range from:
| | | | |
| --- | --- | --- | --- |
| | Indian Rupees INR | US Dollar USD | UK Pound Sterling GBP |
| Tree sapling / seeds | 98 | 1.4 | 1 |
| A stonemason for a month | 19,600 | 280 | 200 |
| Drip irrigation equipment | 3,64,500 | 5,208 | 3,720 |
| Multi-Use Games Area (MUGA) | 4,90,000 | 7,000 | 5,000 |
Please join us to realise the Dragon Garden and inspire the next generation.