This year has seen the South block of Residence 4 constructed, from the foundations being dug through to completion, accommodating 44 students and including a latrine block.
The two-IT suites pictured below have also been completed, and facilities for the School Managing Committee are being built on site too.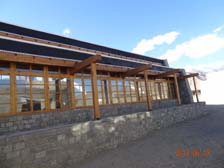 In order to landscape the school campus and create gardens, the site needs irrigating. A drip irrigation system is being installed that requires digging trenches throughout the site for the main water pipes. The JCB has been invaluable for this work.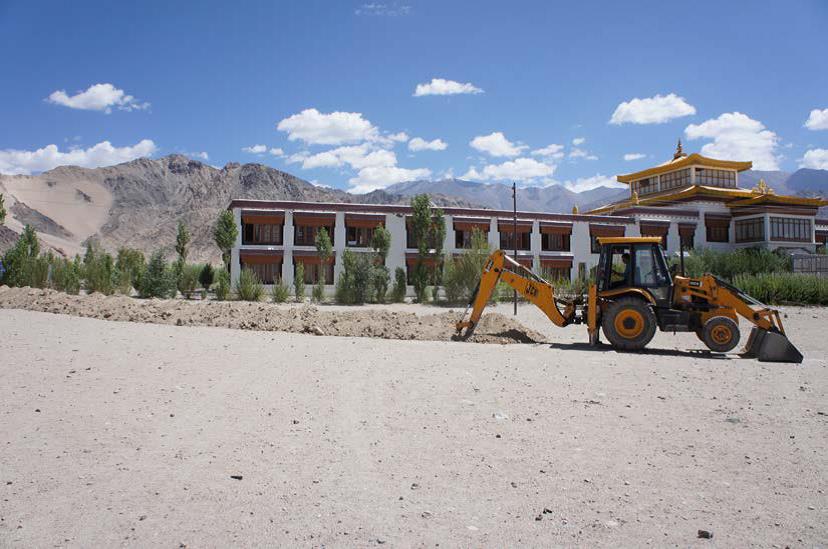 The final components of the 1km long defence wall are finished, this has been a huge undertaking and taken two years to complete. The wall averages 3m high.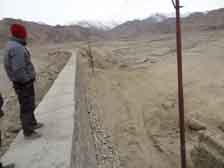 The JCB digging foundations at the beginning of the construction season in April.