2012 was a busy year. Two IT-enabled classrooms were built, plus the North block of Residence 4 which will accommodate 44 remote area students. The masonry work on the mudslide defenses was also completed, the wall now being about 1km long and up to 3 metres high. A huge congratulations to the Construction Team.
Below: IT-enabled classrooms being painted and completed.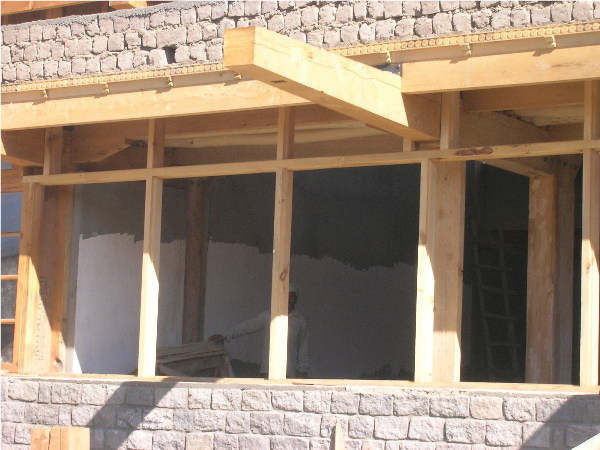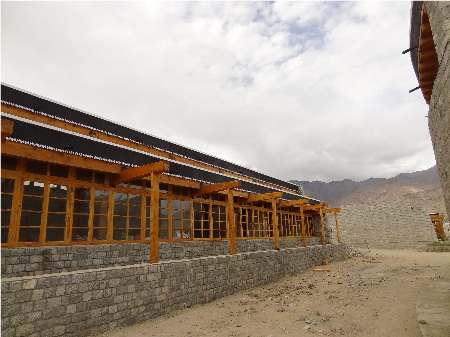 Below: Residence 4 under construction.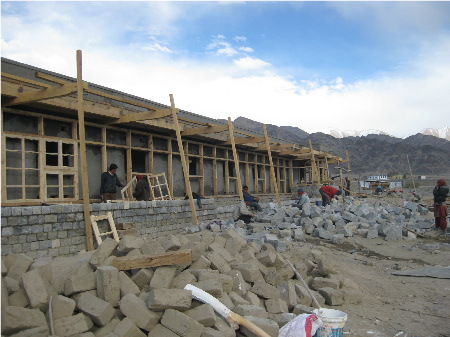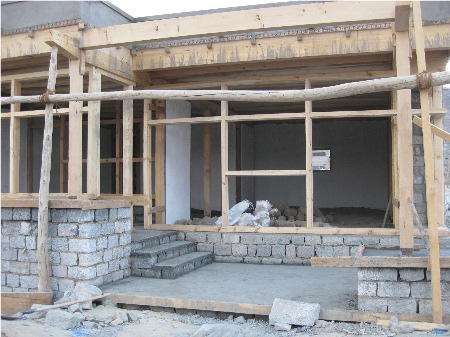 Below: The defensive wall to protect from any future mudslide event.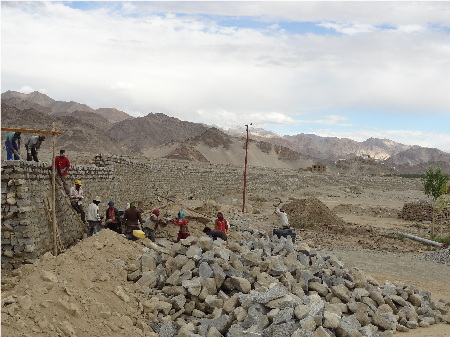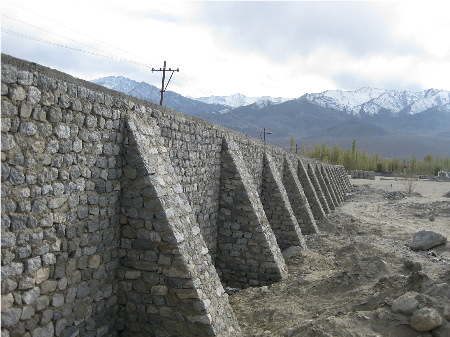 Below: The local Construction Manager (right) and UK Development Manager (left).