Shravan Muralidhar is the guy from school who was always disinterested in the monotonous school schedule. Having done his Bachelor of Fine Arts (BFA) specialising in PAINTING, he is now pursuing his M.Des in Visual Communication. He is here to experience ART the young way, the innocent way and the way tiny ones do it and basically getting the children into a new experience.
Sinja Hammer is 19 years old and just graduated from school in Germany with main courses in English and Economics. She will stay at the school for half a year, assisting the teachers in the infant section and in the English class. In cooperation with the Art teacher she will also help to redecorate some classrooms affected by the flood. She will also be conducting the reading classes with the students.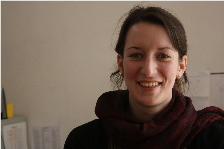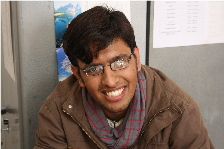 Varun Saini is an alumnus of the Indian Naval Academy and the Indian Institute of Management, Bangalore. After spending six years at the Indian Navy, he joined the corporate world and works as a consultant at Bain and Company (India). He is fond of travelling, reading and adventure sports. He is presently assisting the teachers in the Mathematics and Science department at the school.