We wish to create a lush garden landscape for the school community. We started this year in April with a volunteer landscape architect, Yiannis Baltagiannis, creating planted areas along the central residential spine of the campus, see below: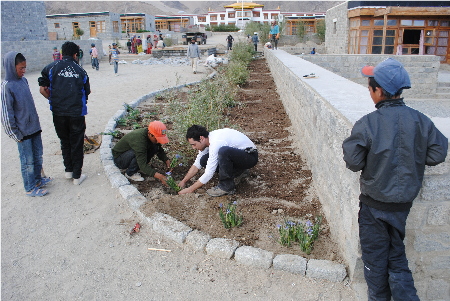 Yiannis started a plant nursery to nurture seedlings for additional planting, see below: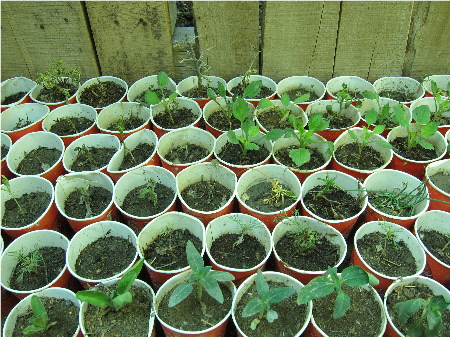 Yiannis also got the greenhouse in use again following the winter, see below: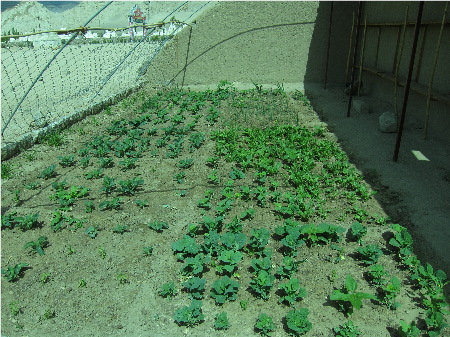 After three months, Simon Brown, another volunteer landscape architect, took over from Yiannis.
Simon developed the plant nursery concept with a specialist from the University of Greenwich, London, Tom Turner. A new planting area in front of the greenhouse has been created for growing vegetables, see below: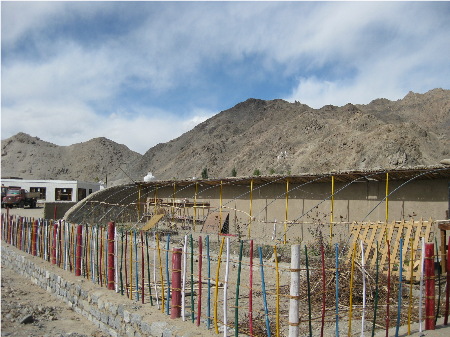 Drip irrigation of the campus is planned for 2013, allowing controlled watering and efficient use of water.
We are creating a landscape strategy with help from specialists at the University of Greenwich. Tom Turner, spent two weeks in Ladakh to help with this process, see below: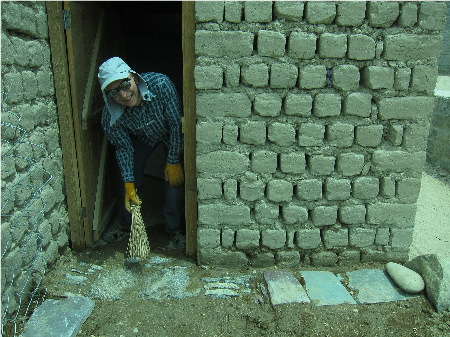 The students enjoyed the summer gardening competition in which they worked on garden areas outside their classrooms, see below: