Repairs have begun in the playground with new seats fitted to the existing swing sets and more ordered and on their way.
I went through the plans for the playground with the volunteers from Cambridge and we discussed different options for getting involved in improvements to the space. Volunteers worked on my design for augmenting one of the structures with a cargo climbing net; fortunately the volunteer leader knew how to produce the net and so saved much time in trying to acquire a ready made one. The volunteers also assessed the existing climbing frame from top to bottom, put together by the same organisation in 2009, and spent much time making good and adding new features, including a second cargo net and tyre swing; both of which are very popular with pupils. The playground was given a thorough tidy up with all litter, extraneous items and large stones removed from the surface.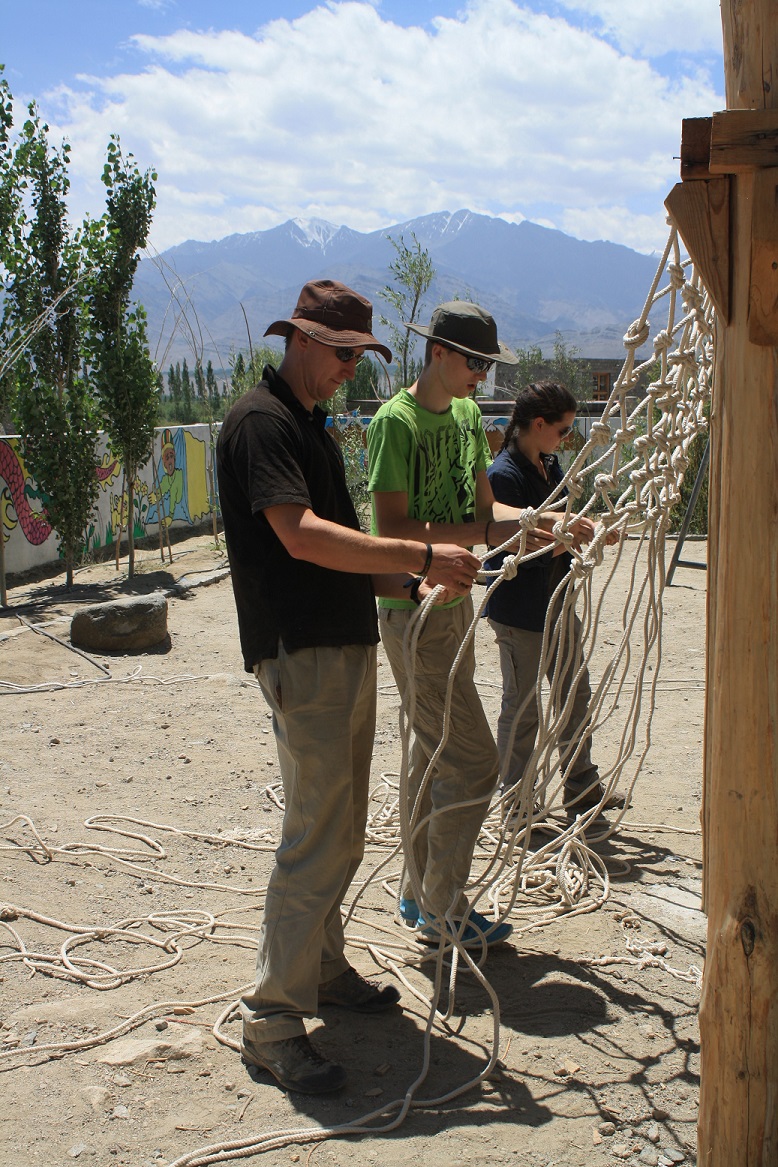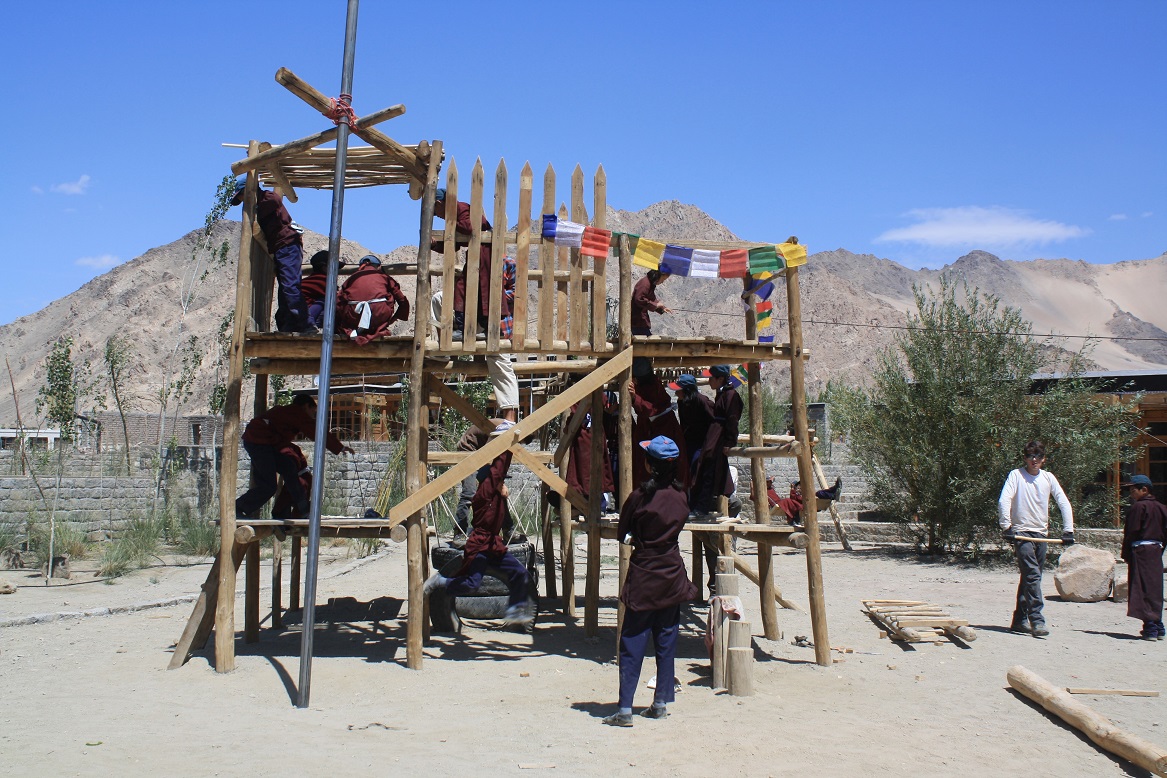 Designs for the entrance path and Outer Ring have been discussed and I am awaiting availability of the JCB and truck to take the river stones to the front of site so I can start setting out with the volunteers from Cambridge next week. I spent some time making logistical arrangements for the volunteers and developing a schedule of work for the them.
Whilst they still need a little work I was pleased with the progress and results from laying out paths to the entrance of the school.