In 2018 the Seismic Upgrade & Mudslide Repair programme continued, working on the second of the eight residential buildings to be refurbished and one of the Junior School buildings.
This work might not sound very exciting to you, as you browse through the school website, but it will increase the resilience of the buildings in the event of an earthquake which is critical for the life-safety of the students and staff. The mudslide disaster was eight years ago, but the school is still recovering from this. Funding is needed for this long-term refurbishment programme.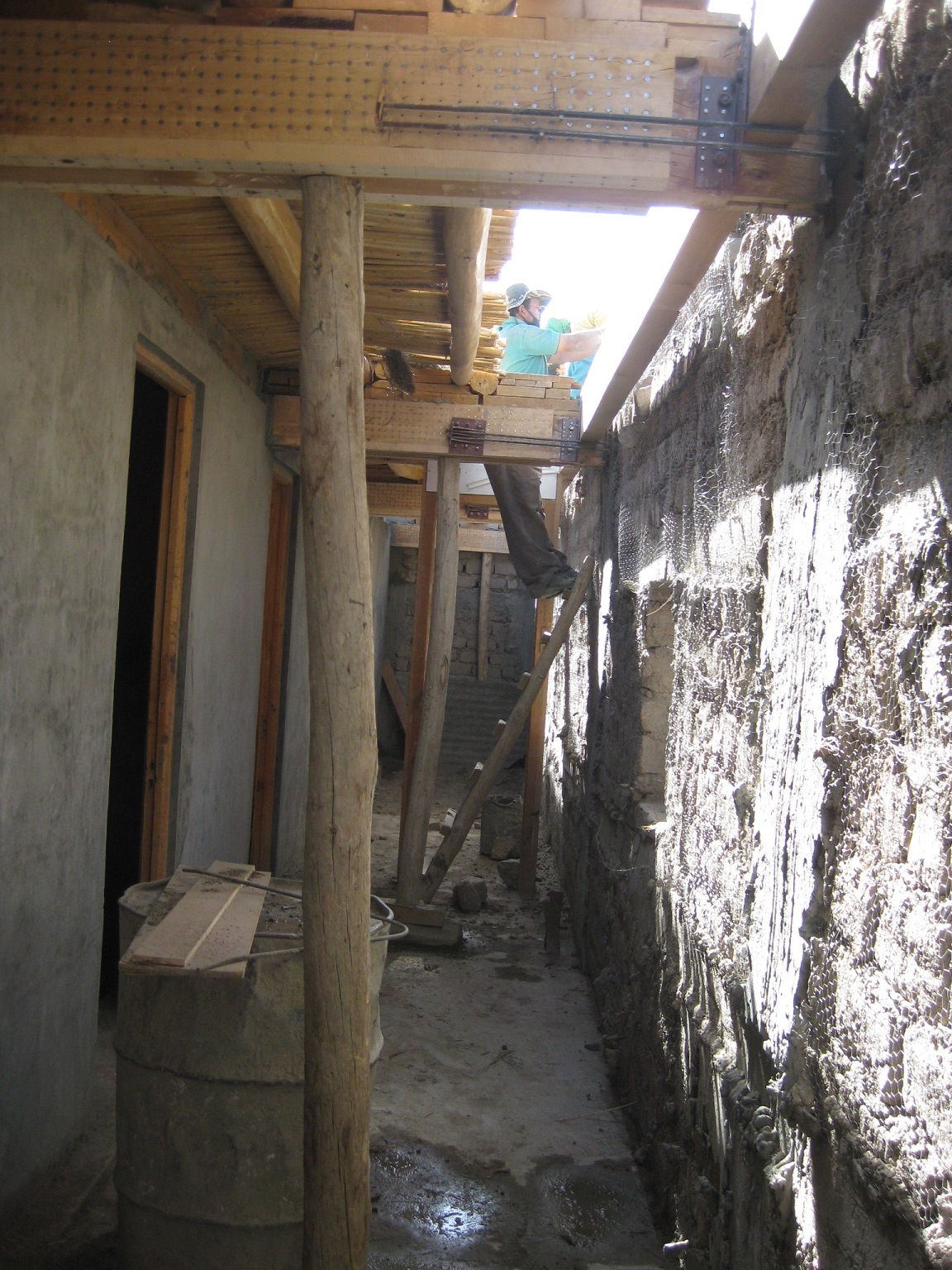 Supplies of timber and insulation in the construction compound.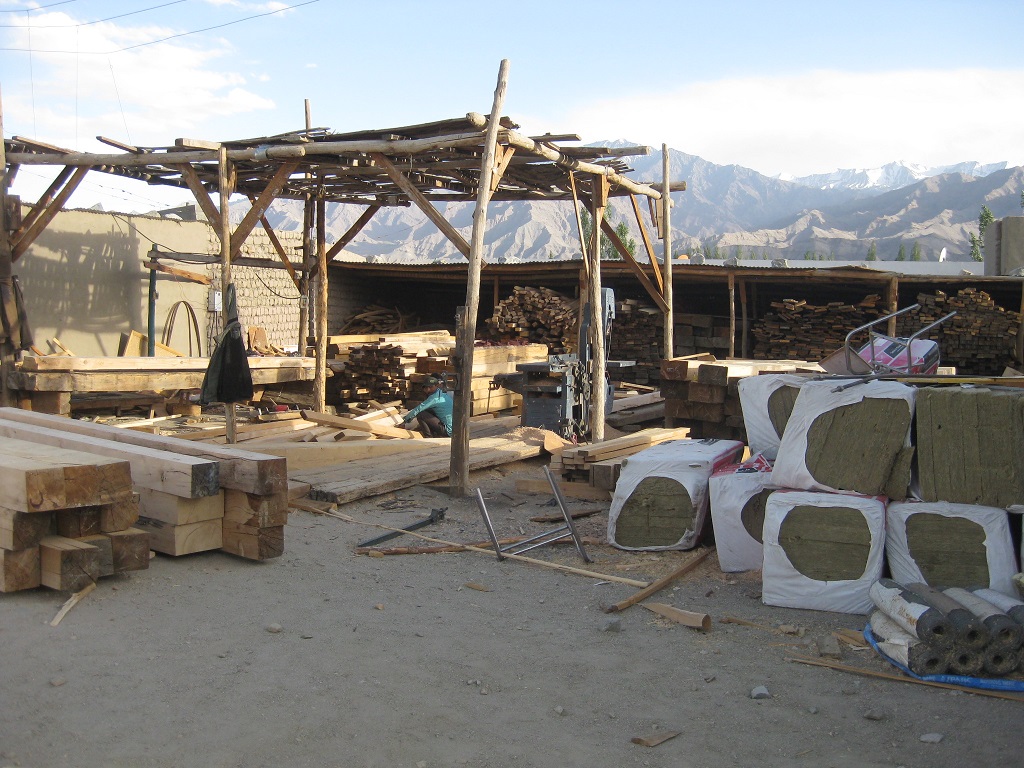 Work also started on the two-year task of the upgrade of the large two-storey 6-classroom Junior School building. The six classes of students were housed in temporary classroom spaces in Naropa Hall, at the top of the school site, that had been partitioned into classroom-sized spaces.
The panorama photo below shows the ground floor of the Junior School, gutted and with new timber supports being added first.

At the end of the construction season in October, the new upper level was covered to protect it from the elements throughout the harsh 3-month winter.