Konrad's main task while at the school is the paving of some of the main thoroughfares. He spent the first few days familiarising himself with the site and finalising plans.
Angdus and Konrad went to Tanglangla pass area to look for slate suitable for the paving task. Tanglangla pass is located approximately 125km from Shey. They had to drive through extremely difficult terrain but located three suitable sources of slate. The next three days were spent collecting slate, loading it into trucks and taking it back to Shey. Suitable slate had to be selected from scattered material on the slope. Some of the slate pieces weigh between 80 to 100kg and need to be lifted by 6 to 8 men.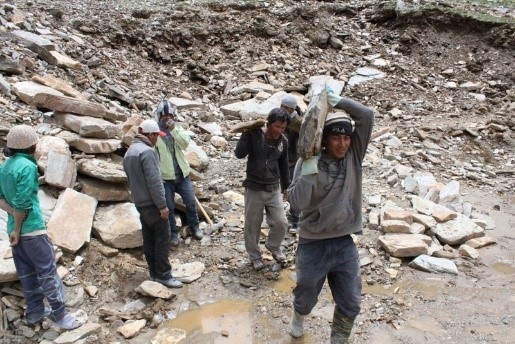 Konrad wrote "Despite extremely hard work our team was in good spirits at the end of the first slate trip. I took part in slate collection as well. I must admit that Ladhaki and Nepali people are much more resistant to hard work at high altitude than we are. I had to take several 'breathing breaks' to cope with altitude. I have a lot of respect for what they did."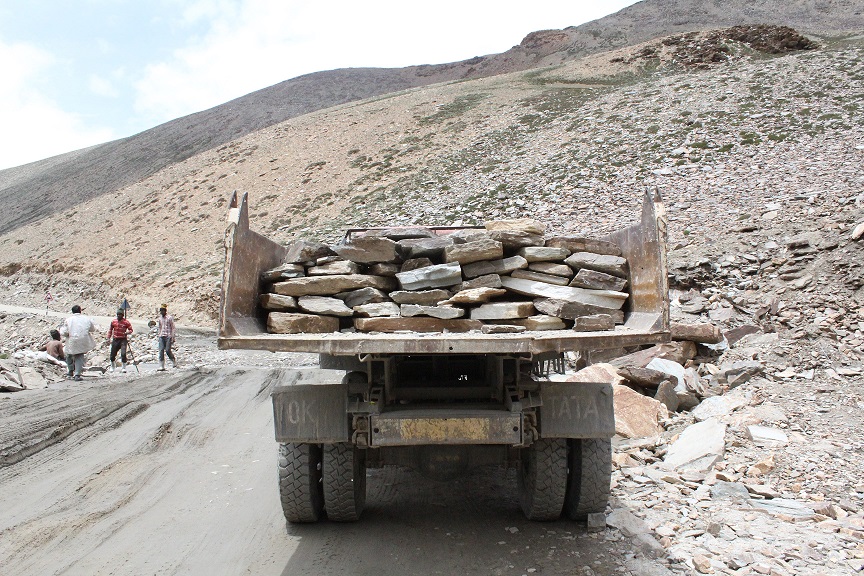 Back at the school work started on paving the main thoroughfare between the students' hostels.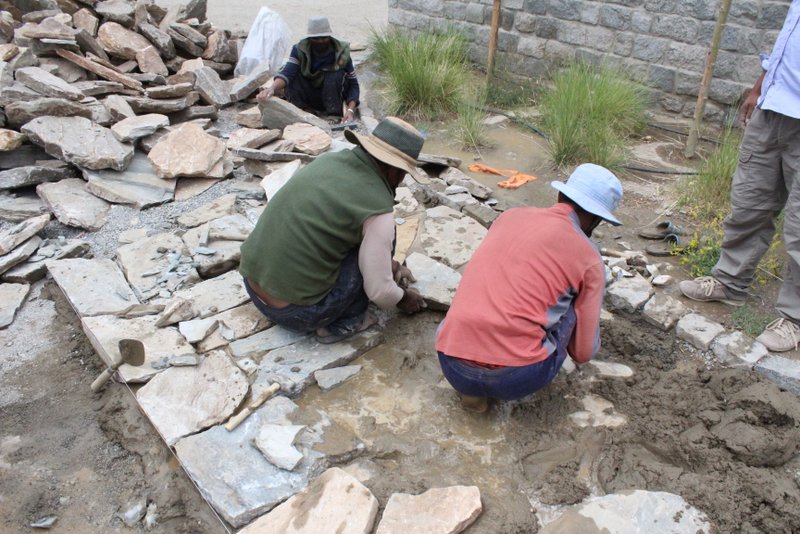 The upper terrace is almost completed leaving symmetrical beds on either side. One of the main tasks next year will be filling the spine planters with more plants like willows, grasses and flowers native to the region.