He was educated in the UK at Dartford Grammar School in Kent and Manchester University, where he graduated in 1967 with a BSc degree in civil engineering. He went on to do an MSc then a PhD in transportation and environmental planning at Birmingham University.
A career in transport consultancy followed, first with Freeman Fox and Partners (later Halcrow Fox), then in private partnership with a small group of colleagues. Working mainly for the World Bank, they undertook projects in many parts of the world, including Burkina Faso, China, Peru and Thailand.
In 1992, he was invited to join the newly established European Bank for Reconstruction and Development (EBRD), where he was a key member of the transport team and project-managed a series of transport-related schemes in post-communist Eastern Europe.
In the late 1990s, he and Wendy, his wife of 46 years, adopted the Buddhist philosophy and became inspired by plans for the Druk White Lotus School initiated by their spiritual master, His Holiness Gyalwang Drukpa, to improve the lives of children in Ladakh.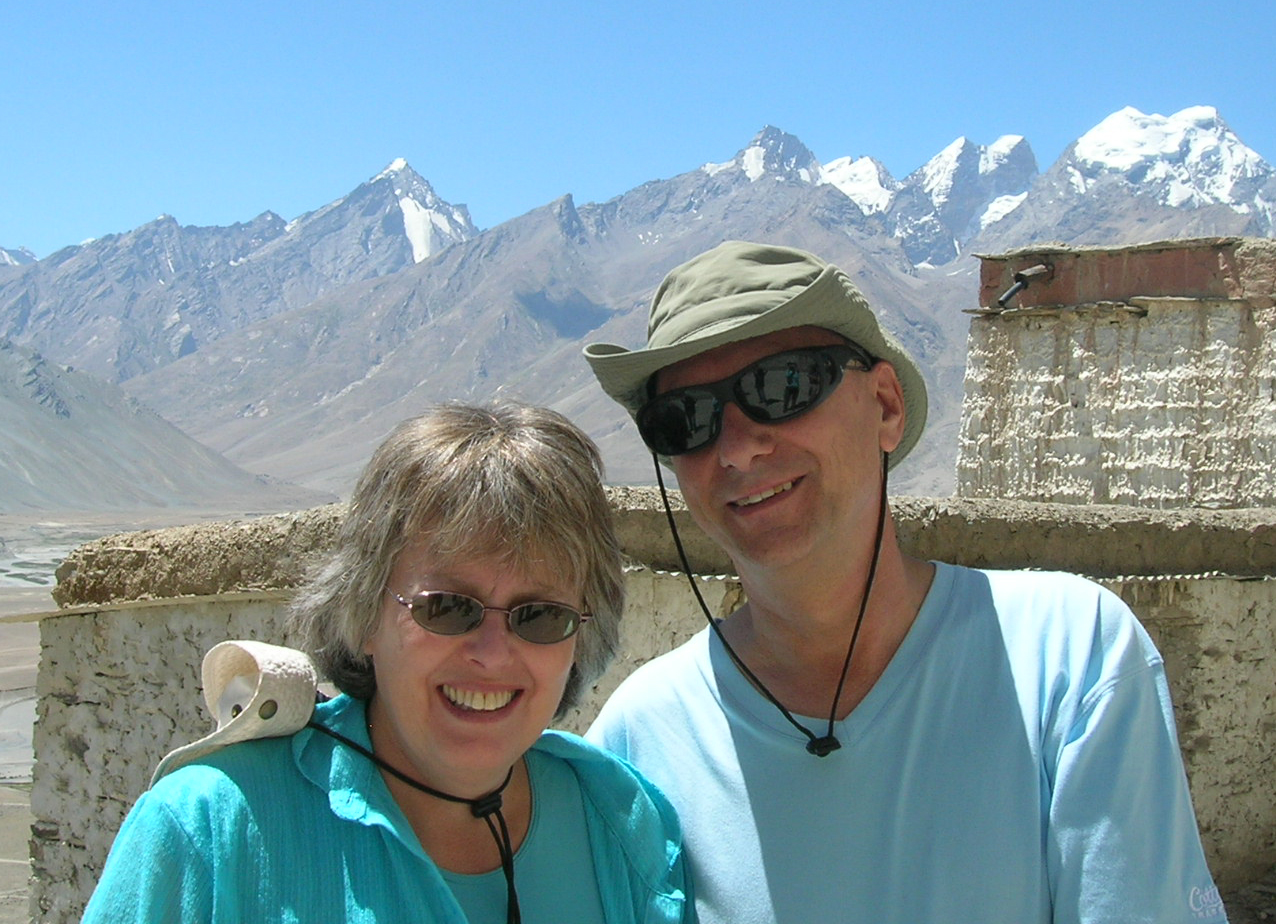 Phil and Wendy
In September 2000, Phil was invited to become a Trustee of Drukpa Trust, the UK registered charity managing the school project, and working alongside Annie Smith was able to apply his expertise to help continue the school's development.
After attending the opening of phase one in 2001, Phil reduced his work commitments at the EBRD and eventually took early retirement in 2008 so he could devote more time to the school and subsequently became its international project manager based in the UK.
In 2002 Wendy took on co-ordination of a sponsorship programme to provide overseas financial support for school fees for children from needy families living in remote areas. In 2002, six children were supported by sponsorship and the number has grown to more than 160.
Phil managed the fundraising as well as strategy, design and construction work, working closely with Jonathan Rose and later Sean Macintosh of Arup Associates, Sonam Angdus the local construction manager and Dr Ishey Namgyal, Secretary of DPKES. After organisational changes, the project office was set up in the Cornwell's home, in Bromley, Kent.
Phil, a naturally generous and easy-going soul, had a deeply ingrained sense of obligation to help others and he threw himself wholeheartedly into the school project. Between 2002 and 2012, Phil visited Ladakh twice, and sometimes three times, a year to oversee the project.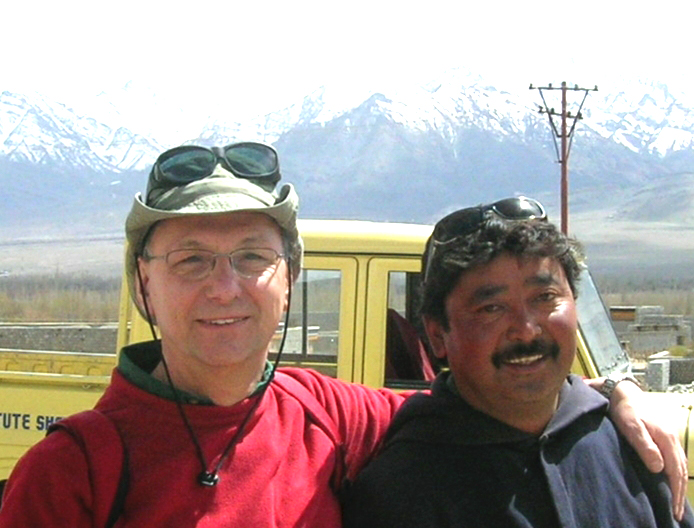 Phil and Angdus
Phil inspired many people with whom he worked, but it was a two-way process and he would reflect on how inspiring he found the design team volunteers at Arup Associates and Arup.
Phil visited Ladakh soon after the devastating mudslide of August 2010. The following year, he worked with the engineers and architects at Arup Associates on the design of a defence wall to protect the school from future mudslides. This took two years to build.
In 2012, he led discussions for a collaboration with the University of Greenwich in London, on a landscape and gardens programme to create a stimulating, green, learning environment on the school campus. Tom Turner, a semi-retired senior lecturer in the Landscape Architecture Department, visited Ladakh with Phil that summer.
Under Phil's leadership and Tom's guidance, volunteer postgraduates helped to get the project off the ground. Earlier this year, Phil was delighted that the drip-irrigation system was working, providing essential watering for the ever-expanding biomass on the campus. The school's Dragon Garden aims to inspire students, staff, parents and visitors.
His visit to Ladakh in October 2012 was to be his last. He had planned another visit in March 2013, but instead he was in hospital where he was diagnosed with multiple myeloma, (bone marrow cancer).
For the 16 months following the diagnosis, he continued to work on the school project, albeit at a slower pace. The project was a great support for him, helping him to focus on something positive and something that he loved doing. Working closely with Rachel Glynn, he started handing over the project management fulfilling his wish that Wendy and Rachel would take over from him once he bowed out.
Phil had a wide range of qualities. Professionally he was good at finance, strategic thinking and project management. As a friend, Phil demonstrated kindness, commitment, loyalty, encouragement, and his capacity for caring remained constant despite his illness.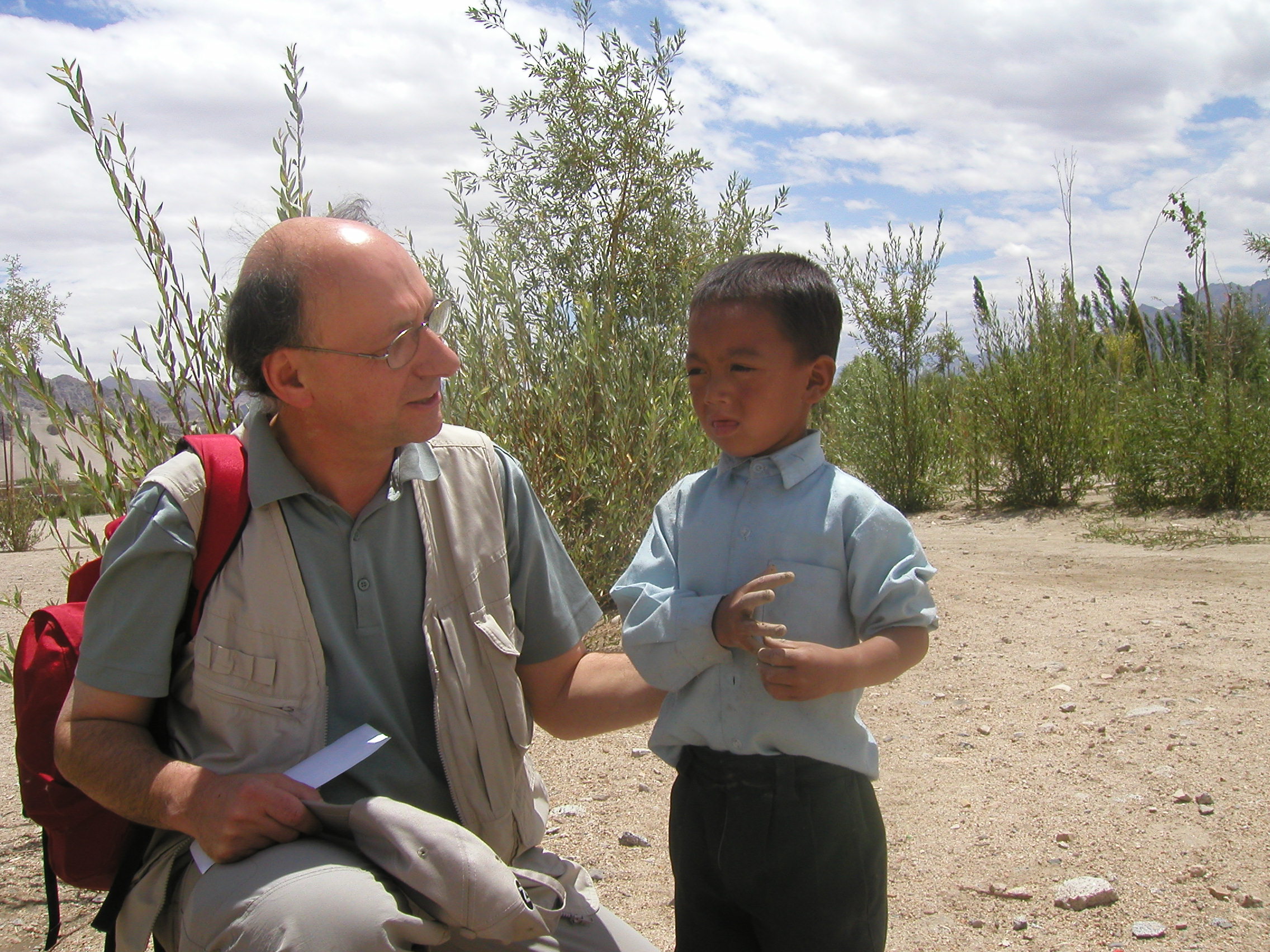 "Sir Philips", as his Ladakhi friends called him, was someone who liked to complete things and unfortunately he did not live to see the secondary school construction completed. But, once finished it will serve as a fitting tribute to his dedication and devotion to the children of Ladakh.
Phil did not forget the young people in his homeland. In latter years he was a volunteer for The Prince's Trust as a mentor for young people, and worked as a volunteer for the Bromley Education Business Partnership.
He is survived by his mother Betty, now in her 90's, and by Wendy, their children Emma, William and Hannah, and nine grandchildren.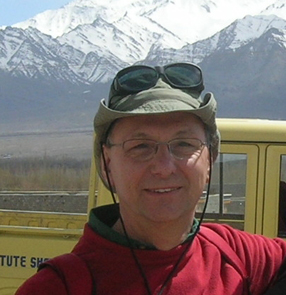 Philip Roger Cornwell 29th December 1946 - 26th June 2014